Jonathan J. Prinz spent more than twenty years assisting global blue chip clients address identity and marketing issues as a principal and President of The Schechter Group.  While there, he built one of the country's most respected brand identity practices.  The Omnicom Group acquired his firm in 1989. In 1996 he established this consultancy, first in New York City and now in Chapel Hill, North Carolina.   
Over the years, Prinz spearheaded successful brand identity programs in a wide range of consumer product categories.  He led his company's team in creating the packaging and identity for diet Coke, among the most successful new global brands of all time.  In addition to working with new products he helped revitalize some of the world's best known packaged goods brands from Bayer Aspirin to 9 Lives cat food, Tasters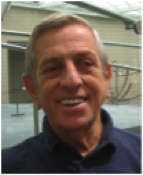 Mati Healthy Energy is the fast growing drink line coming out of the Durham startup community, one of the companies with whom he has worked since almost its inception.
some clients served...
American Express. Anheuser Busch. Aramark. Bayer Corporation. Black & Decker. Bristol Myers Products. Celestial Seasonings. Celsion. Church & Dwight. The Coca-Cola Company. Colgate-Palmolive. Coors Brewing. Eastman Kodak. Eniware. Frito-Lay. FitLinxx. H.J. Heinz. Hormel Foods. Infoseek Corporation. KFC. Kraft General Foods. Le Village St Jean, Lotus.3M. Manhattan Media. Mati Beverages. M&M Mars. Minwax. Nestlé Foods. Novartis. Noxilizer Inc. Osram Sylvania. Payzy Corporation. Pennzoil Products. Pepsi-Cola Company. Perrier.  Pfizer. Procter & Gamble. Ralston Purina R.J. Reynolds Tobacco. Rubbermaid. Sears Roebuck Shearson Lehman Brothers. Star Kist.  Stroh Brewery. Sunbeam Company. Taco Bell. Tropicana Products. University of North Carolina, Warner-Lambert.

Choice coffee and Sylvania light bulbs. His consumer work involved, among others, beverages, healthcare, packaged foods, restaurants, cosmetics, household products, financial services and technology.
He helped clients assess their corporate and product brands, often when they were facing special competitive challenges or opportunities. Depending on the assignment, he worked with chief executives, senior managers or those with direct line responsibility for shepherding a brand or identity. The projects ranged from strengthening existing brands with minor modifications to making substantive changes aimed accommodating a broadening or change in direction, fixing a broken business or revitalizing an underperforming one.
Prinz, began his professional life as a rabbi serving one of the largest synagogues in America before moving on to serving as a communications executive on Wall Street.
Since founding the present consultancy, his work has focused primarily on emerging companies and non-profits creating powerful identities that communicate to their target audiences and constituencies.  This work includes brand assessment, positioning, naming, identity and design. Today, he provides mentoring and branding advice for participants in three Durham based startup programs — NC IDEA LABS, NC IDEA SOAR and the American Underground's consumer focused Stampede.